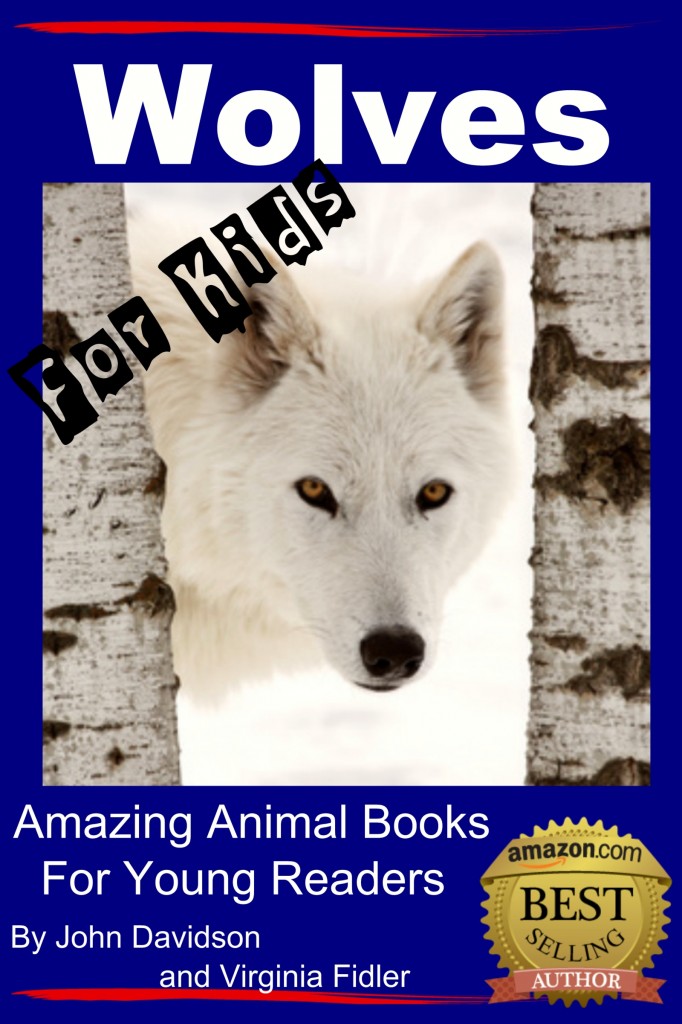 Bestselling author John Davidson presents "Wolves For Kids – Amazing Animal Books For Young Readers". Beautiful Pictures and easy reading format will help children fall in love with wolves. This is one of over 20 books in the Amazing Animal Books for Young Readers Series. http://AmazingAnimalBooks.com
The series is known as one of the most beautiful on the kindle. The pictures look great even in black and white and are excellent on the full color kindle.
Lots of facts and photos will help your children learn about this wonderful animal. Children are given a well-rounded understanding of this beautiful mammal: its anatomy, feeding habits and behavior.
*** You and your kids will love learning about wolves***
Table of Contents
1. Introduction
2. 10 Facts About Wolves
3. Wolves as Pets
4. Do Wolves Hurt People?
5. How Intelligent Are Wolves?
6. Do Wolves Communicate?
7. How Do Wolves Hunt?
8. How Wolves Live
9. Re-instating the Wolf in Yellowstone Park
10. History of the Gray Wolf
11. What Does the Gray Wolf Look Like?
12. Hunting the Gray Wolf
13. The Ethiopian Wolf
14. The Arctic Wolf
15. Himalayan Wolf
16. Tundra Wolf
17. Red Wolf
Get this book at this special price exclusive to the Amazon Store.
10 Facts About Wolves
1. Wolves are social and very loyal animals.
2. Collectively, wolves are known as Canis lupus.
3. Wolves live in packs and each pack usually comprises of 4-6 wolves.
4. Wolves communicate with each other through sounds. They bark, grunt and growl.
5. Gray wolves are the most common type of wolves. The gray wolves have very good communication skills.
6. They are found to be more active during the night time.
7. The wolves are found to run on their toes. This enables them to be active and sharp runners.
8. The wolf pups are born blind and deaf. They weigh only about 1 pound at the time of their birth.
9. Wolves have small webs between their toes which enable them to swim up to a distance of 6 miles.
10. The adult male in a pack is termed as the "Alpha Male" and the adult female is termed as the "Alpha Female".
Read more animal books at http://AmazingAnimalBooks.com